hello!
I've had a bunch of bar stools to work on lately – for some reason I liked them and they were the right price, so I decided to grab them all

These ones were my first sale at my last market, along with a lovely little green table. I love how the top turned out, rustic and worn, just the way I like it! I was in the process of sanding the old paint off when I decided I like the way they looked just the way they were! The blue and cream underneath looked great with the dark wood, so I smoothed it down and gave it a coat of wax.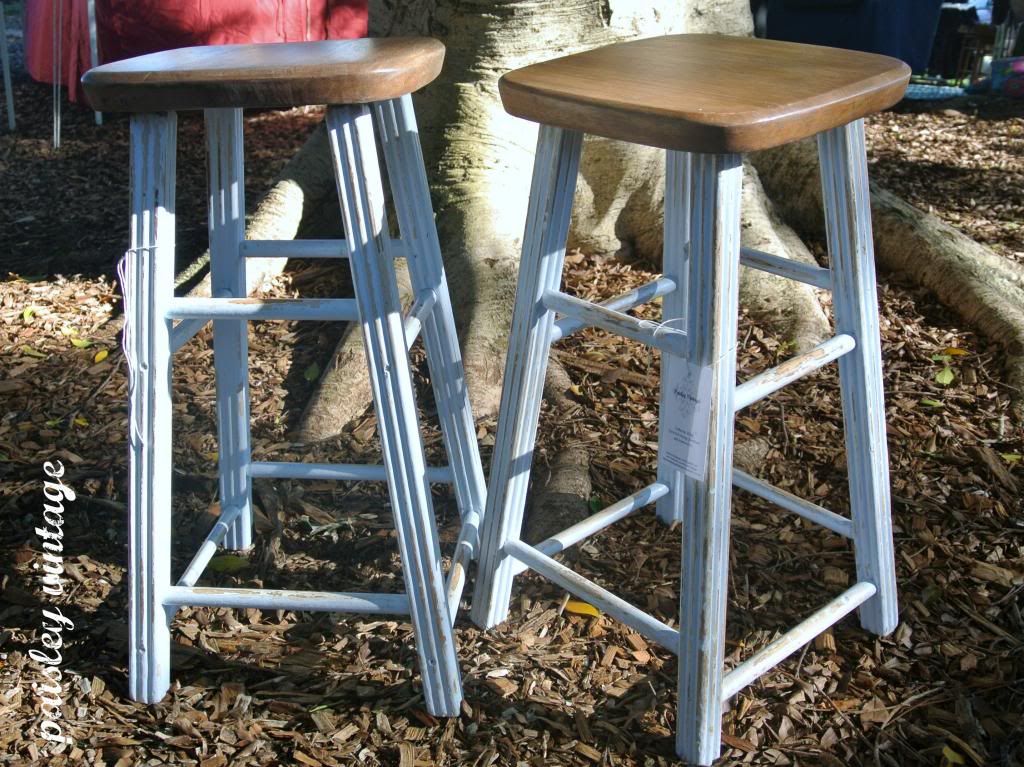 The next ones started out as a bit of an experiment that didn't go the way I had originally planned, so they've had a makeover and a half. I haven't waxed them yet, as I'm thinking that I'd like them with REALLY heavy distressing. I went with the same walnut stain as the ones above, and the same distressed look for the legs, just in a much brighter colour. Sometimes I need a pop of colour, makes me happy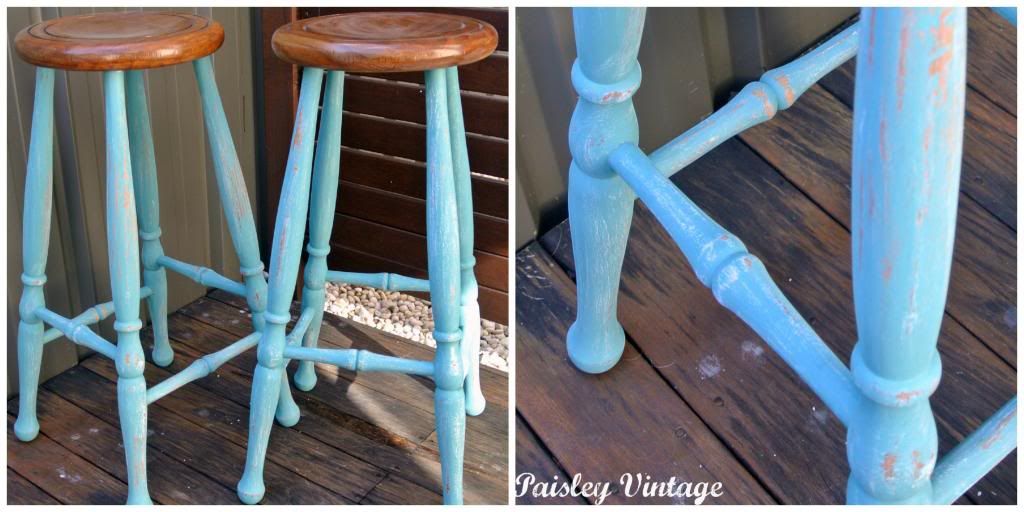 I also completely missed Thrifty Thursday last week – I've been running round like a headless chook doing every sort of nothing. Do you ever have those sorts of weeks? Lots of starts but nothing finished. This week I will be better – promise. AND I have a couple of really great finds to share, and my Annie Sloan Chalk Paint project to finish!!!
Thanks for stopping by…
I'm sharing at…
Sugar Bee Crafts
Twelve0eight
Domestically Speaking 
Live Laugh Rowe 
Miss Mustard Seed
Shabby Nest
The post Bar stools – a gaggle? a flock? maybe a pub full? appeared first on Paisley Vintage.